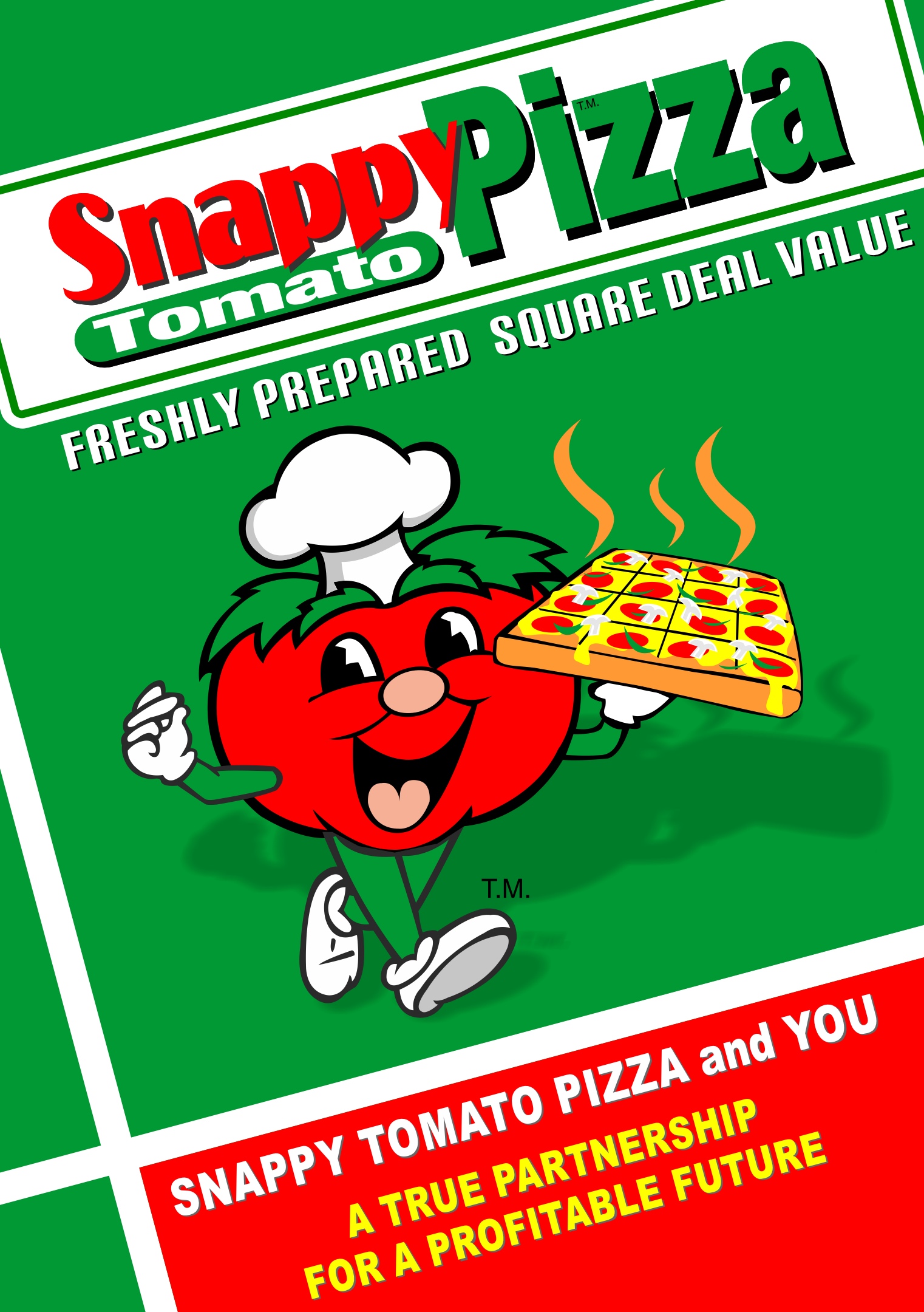 We are expanding rapidly with plans to open new stores across the country. Our Snappy Franchise is built on a simple business model. We aim to deliver our freshly prepared, SQUARE PAN pizzas to our customers as quickly and safely as possible.
We award the exclusive right to operate local Snappy stores to ambitious franchisees who recognise the value of being part of a developing brand. Our Franchise is designed to give the independent operator the advantages of the big pizza delivery brands at a fraction of the cost. If, after you have read the details below, you think that Snappy might be right for you, just complete the Franchise Enquiry form and a member of our Development team will be intouch to arrange an initial, no obligation, discussion. All the best, your Snappy Franchise team.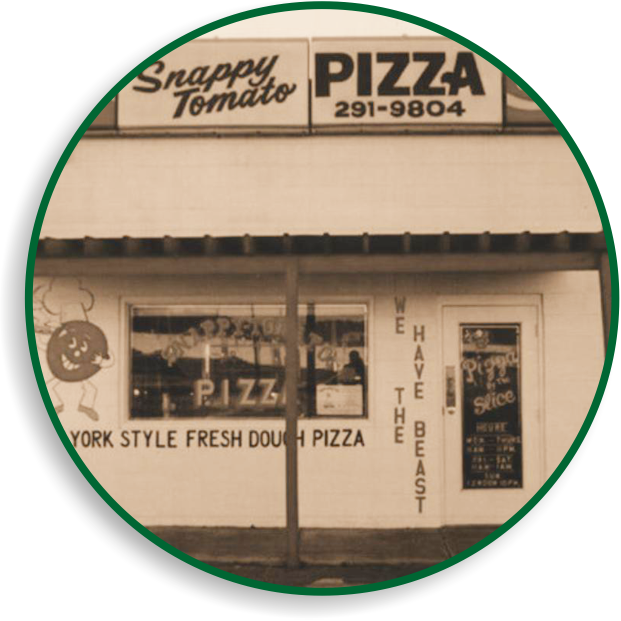 Background - The first Snappy Tomato Pizza store opened in Fort Mitchell, Kentucky, USA in 1977 and in 1987 the first UK store opened in Hayes, Middlesex. Read more...
What we Provide - we aim to ensure that your store reflects the high standards of menu quality and customer service that we expect and provide all new Franchisees with a new Snappy Tomato Pizza Fascia Sign, New Window Graphics, New interior Wall Graphics, New staff Uniforms, Full set of our Unique Square Pizza Pans, New Delivery Bags, New Illuminated Menu Transparencies or TV Images and the first 50,000 menus for you to distribute to all households in your exclusive Delivery Area. Read more...
Building a Loyal Customer Base
'Sales growth is most related to how often your customers come back - not how many new customers you get in' - A simple enough statement you might think but it is surprising how few businesses pay serious attention to looking after the customer 'who is already in their store' At Snappy Tomato Pizza we work hard with all our Franchisees and their staff to maintain their commitment to high standards of menu quality and customer service. Understanding that the most important person to advertise to is the customer who is in your store now or the customer who is waiting patiently for their order to be delivered is key to building long term success. Read more...
Our Snappy Rewards Club is also extremely popular - customers earn points with every order and can use them for discounts on future orders and/or exchange them for free sides, drinks etc in our 'Points Shop' 
Our ambition is simple - to have a Snappy Tomato Pizza store in every town and city in the UK. We already have a national distribution network with stores as far north as Elgin in Scotland and as far south as Dorchester. If you think that the Snappy Tomato Pizza Franchise could be right for you, just complete the Franchise Enquiry form below and we will call you to arrange an initial, no obligation, meeting to discuss our Franchise in detail with you. Read more...
We have worked hard to develop our mobile friendly Website and App and our priority is to help you build on your hard work, giving you the tools to concentrate on the important tasks of motivating and training your staff. Aiming to achieve and maintain high standards of menu quality and customer service. Read more...
Working Together
If you have the right energy and entrepreneurial approach, with a commitment to high standards of cleanliness, menu quality and customer service we want to work with you to help build the Snappy Tomato Pizza brand across the UK. When we agree to work together, we both sign a Standard Franchise Agreement (SFA) for each store. We charge a very modest initial fee (starting from as little as £10,000) with a small fixed weekly franchisee fee (£100 per week) and a very competitive percentage charge (5%) for any orders sent to the Franchisees store from our Website or App. No charge is made for walk-in or telephone orders.
We continually invest in our Website and App which makes ordering easier, drives higher loyalty, frequency of purchase and increased order values through our Snappy Rewards Club
If you would like to know more, just complete the Franchise Enquiry Form below and we will get back to you to arrange an initial, no obligation, discussion to see if we can work together for our mutual success.